3 Ideas For Your Outdoor Living Space
Feb 12, 2020, 06:00 AM
Before you know it, grass will be green, bees will be buzzing and your attention will be fully focused on sprucing up the backyard. Here are a few ideas to reinvent your outdoor oasis before spring arrives: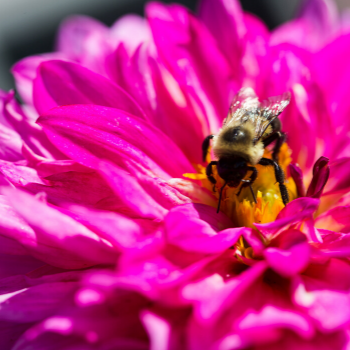 Pollinator Garden: Now more than ever, it is important to provide pollinators, like honeybees, with flowering plants to pollinate. Our suggestion is to implement a raised bed in an existing flowerbed. That way you can include indigenous Midwest flowers in a contained space. It'll keep your bed from looking messy and disorganized, all while providing a much-needed resource for bees, butterflies and even hummingbirds!
Pond-Less Water Features: Dreaming of a sunlit pond with water lilies and dragonflies? The expense and time required to dig a water feature and landscape it is substantial, which is why alternate water features are growing in popularity. Small fountains are an easy way to create the sound of trickling water. Electric birdbaths take an old classic into the modern era with jets of water and moving currents.
Fire Pits: As outdoor living spaces continue to grow in complexity, a key element is having a fire to gather around. High-end shoppers can look at building stone fire pit, or even constructing gas-powered fireplaces. If your budget is tighter, any home improvement store will have a decent selection of portable fire pits. Regardless of what you choose, friends and neighbors will enjoy the ambience on chilly evenings.
Get more outdoor living ideas and inspiration at the upcoming Johnson County Home + Garden Show, February 21-23 at the Overland Park Convention Center. Pick up your tickets today and start planning for spring. We can't wait to see you and your family at the show!