The Hottest Gardening Trends for 2022 Will Have you Dreaming of Spring
The pandemic caused a renaissance of home gardening, as locked down citizens escaped into their backyards and created their own personal oasis. As the pandemic wanes, homeowners aren't ready to abandon their cultivated sanctuaries just yet. These are the trends we're watching in 2022.
Transport with Tropics
With travel restrictions still part of the world, going tropical in your garden is an option for those still wary. Foliage and blooms that pop will be just one of the many tropics that can transform your garden into a warming retreat that reminds you of far off destinations. Invoke those feelings with tropicals. Local nurseries are reporting that tropics have been their most popular sellers the past year.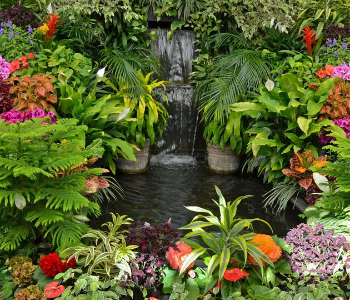 Breaking Down Barriers of Inside and Outside
Seamless transitions from home to garden have become more and more popular. Meld your home with your garden by blurring the lines with intermediary spaces featuring plenty of seating, shade, airflow and light. Don't limit your idea of what "home" is. It's no longer the floors and walls of your home. Your entire property is your palace. Create a strong bond with not just your house, but with your land as well.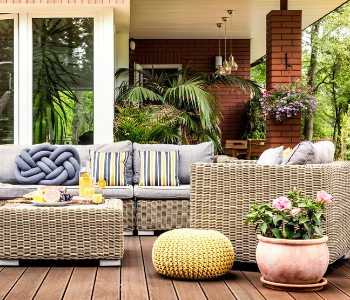 Dark Foliage
Contrast adds depth and dark foliage like black pearl coral bells create high contrast in your garden. Vibrant blooms and plants with silver and chartreuse colors standout on their own, but make them pop even more with dark foliage accents.

Climate-Aware Gardening
As home gardeners become more and more aware of their home garden's affect on the climate and local ecosystem, it's important to understand how you can make your garden climate friendly but also strategically advantageous to our rapidly changing climate. Crushed gravel paths can act as a fire barrier. Drought-resistant plants that don't require regular watering and retain moisture to reduce water consumption.
Gardening vets know these changes are affecting our gardens. Fires and floods may be more prevalent as we move into the future. Make sure your garden is ready for it.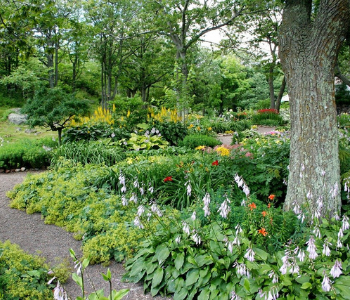 Seed to Harvest
Growing vegetables or fruits from seed to harvest is one of the most rewarding experiences in gardening. Get your kids involved so they understand where their food comes from. Cultivate your own vegetables to offset rising grocery prices, by buying seeds on the cheap and growing a bountiful garden full of nutritious, organic foods. Seed companies are reporting record sales the last two years. It's never too early to stock up on your seeds or start your own seed vault. Remember, you reap what you sow!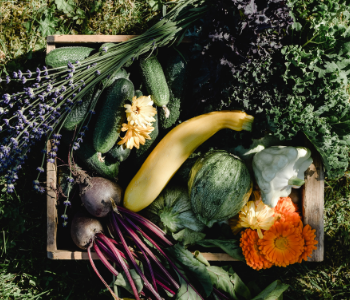 Jan 18, 2022, 21:44 PM