Consider These Home Renovations Trends in 2022
Your home is your castle. Planning on cashing out some of that equity for home renovations?

Invest in a Real Home Office
Zoom fatigue is real, but your home office is now a look into your life. You used to show up for meetings in a fresh suit and tie or smart dress, but now many jobs don't even require you to leave your home. Your Zoom call background is now how you appear to your colleagues. Make sure it's put together and sharp.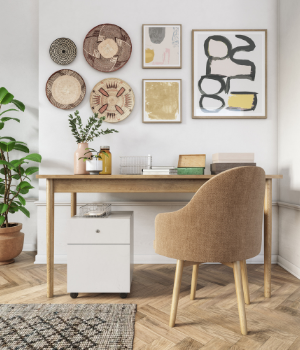 Textured Finishes
Flat finish dry wall? Gone. Run your hands all over your newly textured, printed walls. Faux finishing has found its way into the market and it looks as real as ever. Tackling these projects are much more approachable and affordable now that materials and processes have been simplified. Faux brick walls, marble and Venetian plaster are becoming more and more common.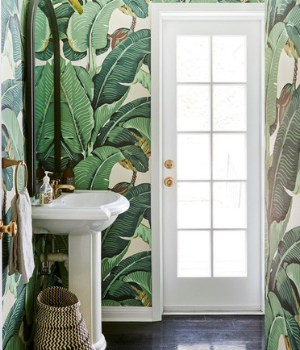 High Tech Everything
It ain't just smart thermostats and video doorbells anymore. AI-powered refrigerators that can sense when your food is going bad. Smart locks on doors that can be accessed via app on your phone and grand permissions to package handlers and grocery delivery drivers. Ultra-fast charging USB-C outlets everywhere. Want to hire an interior designer but can't afford it? Don't worry, here's a 100% free AI-powered app that scans your entire home, places furniture for you and even orders it direct from manufacturers at a discount. They are literally thinking of everything these days.

Air Purifying HVAC
Your home's air may be the thing most directly tied to your health. High tech air purifiers and quasi-industrial HVAC hsa been thrust into the mainstream suddenly and homeowners are using it to fight the good fight against coronavirus and other airborne illnesses. Replacing your air filter regularly is a start, but newer HVAC systems can monitor your home's air quality and alert you to allergens and other harmful invisible enemies.
Side Hustle Spaces
Finally got that bloody mary mix side hustle launched? Build out a portable dry bar. Blog finally making money? Convert your guest room into a portable writing retreat with a stowaway desk and pleasant lighting for those writing hours that go deep into the night. Going viral on TikTok for towel folding tutorials? Make your bathroom camera-friendly. Homes are turning into revenue generators. Claim your space.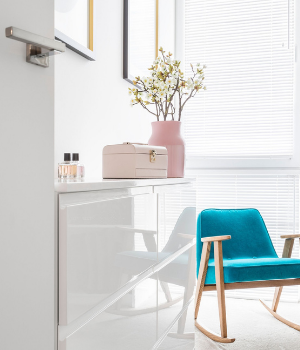 Jan 20, 2022, 17:13 PM