SCAM ALERT FOR EXHIBITORS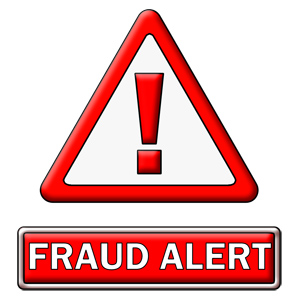 As per our privacy policy, Marketplace Events is a permission-based email sender. We do not share, rent, or sell any email lists.
The Johnson County Home + Garden Show does not print or mail the Exhibitor Guide. All information can be found in the Exhibitor Guide and the links below.

Exhibitor Guide Click Here
Please note that this page is always being updated as new information becomes available.

Additional Questions?
Contact Ryan McCune, Operations Manager
816.601.2705 | RyanM@MPEshows.com
ON-SITE SHOW OFFICE PHONE 913.339.3205 - FOR USE STARTING MONDAY, JANUARY 22ND
10 Tips for Exhibitor Success
2024 SHOW HOURS
| | | | |
| --- | --- | --- | --- |
| | | | Exhibitor Access: |
| Friday | January 26, 2024 | 10:00 am - 9:00 pm | 8:00 am |
| Saturday | January 27, 2024 | 10:00 am - 9:00 pm | 9:00 am |
| Sunday | January 28, 2024 | 10:00 am - 6:00 pm | 9:00 am |
SCAM WARNING
There have been a number of spam emails offering our attendee lists. These are scams and the senders are unauthorized to use the Marketplace Events' name. These scammers are attempting to receive monies from exhibiting companies without providing anything in return. These emails are not approved by Marketplace Events, and Marketplace Events would never ask for bank information or other sensitive information over email.
CLICK HERE for more information.
Move-In
Each vendor will be assigned a specific date and time to set up their booth. These assignments will be communicated via a color-coded map posted below 30 days prior to move-in. Driving into the building, if feasible, is only allowed during your assigned date and time. Hand carry or pushcart move-in is allowed any time during and/or after assigned time.
CLICK HERE to Enlarge or Download Map as of August 22, 2023. Move-in colored zones will not change. There are zones that may have had additional booths added, merged or split.
Move-Out
Exhibitors may only drive into the building during the scheduled times.
6:01 pm - 8 pm
RED SECTION is last in, first out. Booths in this section must move out Sunday immediately following show close to clear a pathway to loading dock doors. Exhibitors located in the RED ZONE will be provided a Dock Pass, allowing your vehicle to proceed to the front of the line.
8:00 pm- 10 pm
ALL SECTIONS are encouraged to begin breaking down their exhibit space while the red section is cleared. Exhibit space must be COMPLETELY disassembled before vehicle will be permitted to drive into the building.
Move-out hours are:
Sunday, January 28th 6:01 pm – 10:00 pm
Monday, January 29th 7:00 am – 11:00 am

All Booths must be removed by 11AM Monday, January 29th, 2024

Show Decorator | Liberty Exposition Services Inc.
Exhibitors are responsible for flooring (required for all booths.) You may bring your own flooring, or you may rent from the Show Decorator. Also, you may supply your own tables and chairs or rent from the show decorator. An advanced purchase discount is offered & will ensure availability of all needed items.
As an exhibitor, you will automatically receive an introduction email from Liberty Expo with instructions on creating your password to login to the online Exhibitor Service Kit.

After you've logged on and created an account you will be able to order services online. Should you have any questions or if you need to have the introduction e-mail resent, contact Liberty Expo Exhibitor Services.
Contact Leslie Wolf, Liberty Expo
816.891.9500 | lwolf@libertyexpo.com
Discount Deadline is COMING SOON
Electrical | Plumbing | Telecommunications | Internet
To purchase any of these services please visit the Overland Park Convention Center website or contact Exhibitor Services at 913.339.3000. An advanced purchase discount is offered.
Order Online
Discount Deadline is January 22, 2024
Food & Beverage Sampling and Sales
The City of Overland Park no longer issues Temporary Food Vendor permits. The State of Kansas (Department of Agriculture) will continue to regulate food operations and should be your sole contact for licenses and inspections moving forward.
For more information Click Here to be redirected to the Kansas Department of Agriculture website or call 785.564.6767 with questions.
Food Establishment License Application
Insurance Needs
Our shows have all been set up so exhibitors can apply using this link: https://domex.undtec.com/?domex=yes

A few things to be aware of:
Exhibitors will have to pick the show from a drop-down list that includes shows other than just those run by MPE.
Marketplace Events is not selling this insurance and doesn't profit from it in any way. This is simply a resource for those exhibitors who don't already have the required insurance coverage per their contracts.
The Insurance clause is #5 on the Terms and Conditions page of all booth space contracts. For easy reference, exhibitors are required to have:
Comprehensive General Liability and All Risk Property insurance
Coverage must be from the start of move in to the end of move out
Coverage of at least $1,000,000 for each separate occurrence
Name Marketplace Events LLC and the venue as additional insured
Provide a copy of certificate of insurance to MPE
Contact Kendra Reilly Monahan, Buttine Underwriters Purchasing Group, LLC
212.867.3642 | kar@buttine.com

Kansas Sales Tax Information
All vendors must have

either

an "Event Registration Certificate"

or

a State of KS "Sales Tax Registration Certificate" displayed in a visible location during the event.
The State of KS supplies Event Registration Certificates showing the current sales tax rate . These will be available to pick up when checking in at the On-site Show Office or CLICK HERE COMING SOON to download a copy.
You must collect and remit sales tax at the rate shown within 30 days of the event. Marketplace Events will submit a list of all participants to the State of KS for auditing purposes.
Click Here for KS Department of Revenue Tax Tips for Kansas Event Vendors
For additional information regarding sales taxes prior to the event please visit the Kansas Department of Revenue Division of Taxation website.

Parking
Parking is free. There is a covered lot with ADA parking available on a first come first serve basis. Once the covered area is full, additional parking is available in the north parking lot. We ask that you park toward the rear portion of the lot especially if you have an oversized vehicle or box truck, leaving the spots closet to the building entry for attendees. During show hours, additional parking is available in the Black & Veatch lot. Black & Veatch is located just south of College Blvd. on Lamar.
Hotel Information
We have negotiated discounted rates at the following hotel:
Sheraton Overland Park Hotel at the Convention Center (attached to OPCC)
6100 College Blvd
Overland Park, KS 66211
913.234.2100

Connected to the Overland Park Convention Center
Click Here to reserve your room.
Booking Deadline is Tuesday, January 2, 2024, 5:00PM, CST

HOW-TO ENHANCE YOUR COMPANY'S ONLINE EXHIBITOR LISTING
Your basic listing will be uploaded to the website when you book your booth. Within 24 hours you will receive an automated email to enhance your listing. This link can be used multiple times and you can make updates and changes to your listing until ONE day after the show commences. If you have any questions regarding the online exhibitor listing or do not receive the link, please email our digital support rep, JenK@mpeshows.com.


Learn more about the benefits of creating your enhanced listing.




Go from basic to ENHANCED!
Introducing the QR Code!
A new way to accelerate leads generated onsite at the show. A floor decal with a unique QR Code will be placed in front of your booth.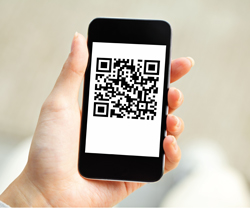 SOCIAL MEDIA
#LetsGetSocial
Share your show pics or your home reno projects with us.
Hashtags: #JOCOHomeShow #JOCOHomeGardenShow

In efforts to protect potential joint customers from fraudulent events and scammers, we request that you do not create your own Facebook Event. This helps us manage ticket sales for the event, and ensures that our team are available to support both exhibitors and potential attendees with any questions, comments, or concerns that they have. Please feel free to reach out to your show manager or show marketing manager with your companies' Facebook page and we can add you as a co-host to the official event.
Click Here to go to our Facebook Event for 2024.
Click Here for the Social Media Marketing Kit